Greetings traveler.
---
We welcome you to Delirium, where things are not what they seem and magic is just the beginning of your adventure.
---
This is a fairly new site, being only about 2 and a half months old. Our setting takes place about 400 years into the past - x391 being the current year - and dragons freely roam Earthland. While humans and dragons are currently in peace with each other, there is darkness brewing and that fragile line of truce between them might just break soon enough.
---
Episode One: Bastion, The Ironclad Dragon is now open!
---
Enjoy your stay, and please...
---
Stay delirious.
---
---
Administrators
---
Syrena
---
Erik Cecere
---
Global Moderators
---
Heero Villenn
---
Moderators
---
Darion Steinheil
---
Grimm
---
---
Fairy Tail © belongs to Hiro Mashima
---
Fairy Tail: Delirium © Spitfire
---
Pre-made skin is credited to hitskin.com in forumotion. All other codes for FT: Delirium were taken from various coding sites via google. Said codes and pre-made skin have been edited and modified to suit the needs of the website. Any and all other content (i.e.: posts, applications, stories, plots, etc.) solely belong to their creators and makers of FT: Delirium. Nothing may be taken or used without the owner's permission, excluding certain situations listed under the Terms of Service and Rules, which are subjected to change without warning.
---
Current date/time is Wed May 25, 2022 4:50 pm
THE INFORMATIVE

Topics
Posts

Last Posts
CHARACTER DESIGN

Topics
Posts

Last Posts
All character applications will be posted here to be worked on (members) or reviewed by the staff. Please place them in Work In Progress even if it's finished. BUMP your application so that it will alert the staff that you've finished.

Work In Progress

12 Topics
19 Posts
Zack Johnson
Tue Jul 30, 2013 1:54 pm
Zack Johnson

Magic and spells are to be created here. After a staff member approves the spells, the thread will be moved (and merged if you have an existing thread) into the Public Archives.

8 Topics
11 Posts
Zack Johnson {Wind magic}...
Tue Jul 30, 2013 2:42 pm
Zack Johnson

75 Topics
403 Posts
Malin Kanda finnished.
Fri Mar 29, 2013 11:13 pm
Heero Villenn
CHARACTER DEVELOPMENT

Topics
Posts

Last Posts
If you need to make changes to your profile, simply fill out the

form

provided and post a thread asking for changes. We will try and get to you as soon as possible.

Profile Editing

4 Topics
17 Posts
Kirei Nightwind (Done)
Mon Mar 25, 2013 8:06 pm
Heero Villenn

Interested in spending some EXP that you've earned to build your character? Then this is the place you come, rank ups, tier upgrades and spell slots are sold here. So come and create a badass character.

8 Topics
25 Posts
(Quorra/Angelique Aegis) ...
Sun Feb 17, 2013 3:33 am
Vixen

Once you complete a mission, post in here using the template and a staff member will award you and the other thread participants a the amount of jewels your mission was worth. If the mission was completed with obvious haste or a lack of effort, fewer jewels may be awarded.

10 Topics
22 Posts
Kirei Nightwind [Jewel Co...
Mon Mar 25, 2013 6:33 pm
Heero Villenn
SHOPPING DISTRICT

Topics
Posts

Last Posts
The new and growing Love & Lucky trading guild. In need of armor? A weapon? How about clothing? Anything and everything can be auctioned, bought or sold here at Love & Lucky!

Sigil Vendor

,

Holder Magic

7 Topics
11 Posts
Purchasing ( Sergius Mard...
Tue Jan 22, 2013 1:26 am
Game Master

Looking for the hottest keys on the market? Or possibly a secret key that has never been unlocked? Then look no further! Celestial Galaxies is the one and only key shop around these parts. Come on in!

5 Topics
9 Posts
Syrena's Keys (w.i.p)
Tue Feb 19, 2013 10:12 pm
Syrena

Welcome to the Global Mission Board! This is where the mages of Fiore can create, or take on requests given out by the citizens of Fiore. Only people from the respective guilds can take on requests issued to that guild.

Bounty Board

,

Custom Missions

,

Custom Light Guild Missions

,

Custom Dark Guild Missions

,

Fairy Tail

,

Melodic Sirens

,

Eternal Feather

,

Sable Pantera

,

Obscura Fabula

,

Tartaros

,

Rogue Mages

67 Topics
203 Posts
The Beginning of a Legend...
Tue Mar 12, 2013 12:14 am
Heero Villenn
NORTH FIORE

Topics
Posts

Last Posts
Waterfall city is known as the hidden gem of Fiore. This elegant city is surrounded by hundreds of waterfalls and vast mountains, making it a challenge to travel there. The security of the mountains and the waterfall, leaves the city peaceful and relaxing environment. It's known as the fashion capitol of the world, and a home to one of the most distinguished guilds in the world, The Sirens, a strictly all female guild.

Melodic Sirens

7 Topics
67 Posts
In search for I (Open)
Fri Mar 01, 2013 4:52 pm
Kurasame

Mt. Hakobe is a high mountain with a characteristic alpine climate. Snow cover lasts all year round here, no matter what season; also frequent are snow blizzards.

1 Topics
3 Posts
A Leisurely Snow Stroll...
Mon Feb 18, 2013 9:50 pm
Erik Cecere

Blackwood is the name of a forest located on the far northern part of Fiore, a couple hundred miles east of Waterfall City. It is considered to be one of the most dangerous places in Fiore as many hunters, mages, and travelers seem to disappear within its borders. Rumors say that the living dead call it their home.

Tartaros

2 Topics
31 Posts
The beginning of the End...
Wed Feb 20, 2013 9:23 pm
Sofia A. Simonide
EAST FIORE

Topics
Posts

Last Posts
WEST FIORE

Topics
Posts

Last Posts
Falcon City (also known as the "City of Science") is a large and prosperous merchant city near the Western coast of the Kingdom of Fiore. It is a popular location for merchants and trade companies, often renowned for trading with other countries on a large scale via their airships.

Sable Pantera

2 Topics
21 Posts
What an Interesting Day ...
Wed Feb 20, 2013 10:05 pm
Sofia A. Simonide

Hosenka Town is a town built in an oriental architectural type style. It is considered a "flashy" place. Hosenka houses a number of inns and is known as "The Spa Town", famous for it's hot springs and spa's.

1 Topics
1 Posts
Nightlife [Grimm]
Sun Feb 17, 2013 3:52 am
Luxin Rhodes

The largest and most dangerous mountain in Fiore. It is said to of been home to a dragon once, though no one has seen it's appearance in over a hundred years. At the peek of the mountain are carved three large dragon heads, thus the name Mt. Three Head.

Obscura Fabula

3 Topics
8 Posts
The Lost Cat [Cyrus Priva...
Tue Feb 19, 2013 10:22 pm
Kincaid
SOUTH FIORE

Topics
Posts

Last Posts
Era is a large town, built around the high mountain located in the heart of the city. Before launching Etherion, on this mountain was headquarters of the highest authority in the world of magic - the Magic Council. As it turned out, the mountain did hide the earthly part of the activation mechanism of the Etherion itself.

Rune Knight Headquarter

,

Magic Council

0 Topics
0 Posts

Pelistine City is a city of both, poverty and class. It is sorted among its levels by a simple system. The higher in the city, the more class. The lower, the less. It is a City built in a mountain range split in a cliff.

2 Topics
16 Posts
Thief Amongst Men [D-rank...
Sat Feb 23, 2013 3:55 pm
Kisuke Tenshii

The Lost Pinnacle is home to a tribe of huntsman who are known for their fighting skills and healing magic. It is divided into two sections, the high pinnacle and the low pinnacle. The high pinnacles are where these tribesman call there home, whilst the lower half is known to have deadly carnivorous creatures in which these tribesman hunt. It is also said that an unknown dragon rules these creatures of the bottom half.

1 Topics
11 Posts
What this World has to of...
Tue Mar 26, 2013 7:28 pm
Kisuke Tenshii
CENTRAL FIORE

Topics
Posts

Last Posts
Crocus is the capital of Fiore and the city where the king lives. It is also the place where the Grand Magic Games take place. Crocus resides in a vast valley surrounded by rocky mountains of small-to-mid height, housing mostly mildly prominent hills, and has a small river not far from it, with some isles in its largest part, flowing in a similarly small gorge, which has woodland on both of its sides, occupying the western zone of the valley.

Millennium Voldgift

,

Mercurius

,

Honey Bone

,

Bar Sun

,

Crocus Gardens

1 Topics
4 Posts
Wanna Fight? [Kisuke]
Wed Mar 13, 2013 2:53 pm
Kisuke Tenshii

Moriyama is located in the west mountains of Crocus. Like its name suggests Moriyama is a small village surrounded on all sides by a thick, flourishing forest right at the base of a large mountain. There is only one entrance and exit to the town, which is a wide path worn down to simple dirt. This village's main income comes from its agriculture like chopping down the surrounding trees and taking milk from the cows.

3 Topics
27 Posts
Finally In Moriyama The P...
Fri Jan 25, 2013 7:43 pm
Sergius Marduk

Bashvarium is a moderate to large floating city. Widely known to be amongst the clouds and sky owned by Grandeeney, this sky fortress is known to of had many visits and discussions with the dragon. Bashvarium is also located not to far from Crocus, essentially mean't to of been built directly above Crocus strong winds have carried it south more.

Eternal Feather

4 Topics
42 Posts
Lights Out [Mission]
Tue Feb 26, 2013 3:09 am
Raine
OCC LOUNGE

Topics
Posts

Last Posts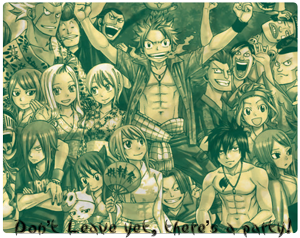 In total there is 1 user online :: 0 Registered, 0 Hidden and 1 Guest
Most users ever online was 107 on Wed May 15, 2019 3:01 pm

Registered Users: None


No users have a birthday today
No users are having a birthday in the upcoming 7 days

Legend : [ Elite Four ][ Gym Leaders ][ Trainers ][ Rookie Trainers ][ Staff ]
Our users have posted a total of 2251 messages
We have 118 registered users
The newest registered user is Worm
New posts
No new posts
Forum is locked